Liberty Marking provides a wide range of equipment and supplies to ensure its customers can operate their labeling processes effectively and efficiently. These include Thermal Transfer printers, Color Label Printers, Applicators and Label Dispensers. Liberty Marking also provides quality OEM printheads, parts and ink most labeling equipment.
Thermal Transfer Printers
Liberty Marking Systems offers a wide range of thermal and direct thermal printer options. Printers are available for any environment and our label experts can help you choose the best printer for your applications and budget. If you need a printer for the most rugged environment, an office setting or a mobile/hip printer, Liberty Marking can find the solution for you.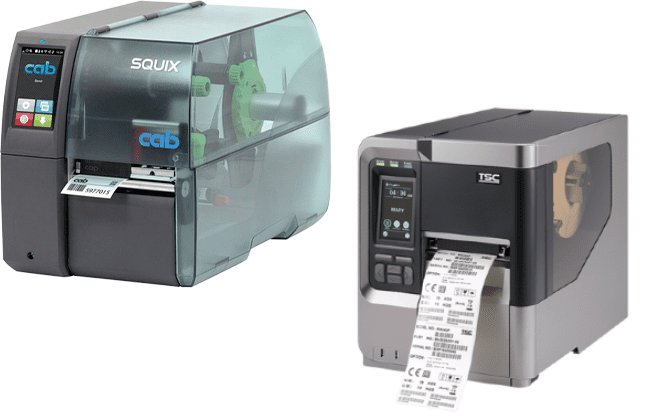 Thermal transfer printing can be used for a wide variety of applications. These printers provide the most popular method of on demand label printing. They can print on a wide range of label materials and offer varying degrees of durability as well as being offered with 203 DPI, 300 DPI, or 600 DPI.
Color Label Printers Are an Affordable Printing Solution
Liberty Marking Systems offers on-demand Color Label Printers, allowing for the creation of full-color labels for wide range of needs including product identification, organization, marketing, and more. The cost of owning a Color Label Printer has become much more affordable, due to technological advances. Color Label Printing capabilities can be added to your facility and ultimately save you money through the reduction of outside printing costs. Color Label Printers from Liberty Marking Systems provide an efficient color label printing solution for a wide range of commercial label printing needs.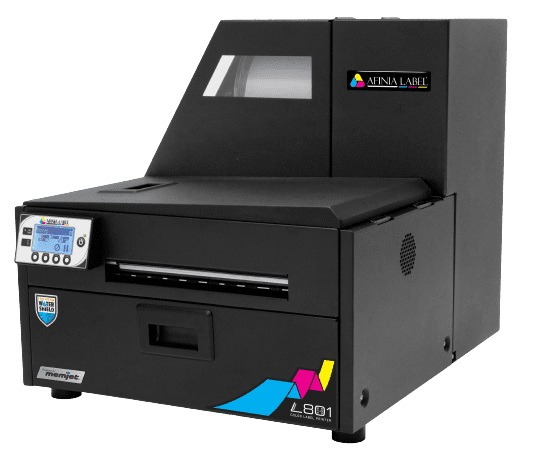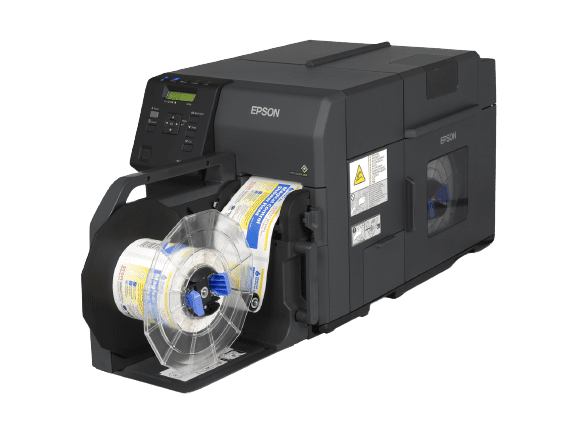 Color Label Printers – Frequently Asked Questions
How easy is it to set up and run your color label printers?
Color Label printers require a similar setup to that of a desktop or thermal transfer printer. After downloading the printer driver and software, all you need to do is load the printer with labels and you'll be ready to print full color custom labels!
What type of warranty do you offer with your color label printers?
We offer our customers a 30 day money back guarantee with the purchase of any color label printer. The manufacturer of these printers offer a 1 year warranty on parts, excluding wear and tear parts, which commonly have to be replaced the more that you use the printer.
How many color label printers do you sell?
With technological advances occurring everyday with color label printers, our offerings will evolve with changes to the market. We can provide any color label printer that is available, and our recommendation will depend upon the customers needs as to which will be the best fit. Please contact us with your project details and we can begin to narrow down the best available options.
Do you offer in plant demonstrations of your color label printers?
We do offer demonstrations and training prior to or after purchasing a color label printer. These can be done at the customers site, or here at Liberty Marking Systems. We will work with your team's schedule to determine what is best for you!
Can I try out a color label printer before purchasing it?
If our in plant demo, and 30 day money back guarantee doesn't provide enough buying comfort, we can arrange to have the printer at your facility for up to 1 week for you to test.
What brands of color label printers do you offer?
We offer all of the major manufacturers color printers, including, but not limited to: Swift Color, Epson, Afinia, VIPColor, Primera.
Do you offer color thermal transfer printers?
We do offer a 2 color Thermal Transfer printer, the CAB XC Series. Although primarily used to print Red and Black for the GHS / BS5609 regulations, this printer can use any 2 colors of ribbon to create the perfect label for your needs!
Do you carry color label printer supplies?
We offer all the necessary wear and tear items, as well as the consumables for any color label printers. Even if you did not purchase your printer through Liberty Marking, we shouldn't have any problems helping with your spare part, ink and label needs for your color printers. Call us today with your printer make and model for us to assist you!!
Label Applicators & Dispensers
Label Applicators & Dispensers can help streamline efficiencies
Looking for an economical label dispensing or auto application solution? Liberty Marking Systems TAKE-A-LABEL label, CAB, and Label Mate dispensers & applicators provide an efficient and dependable solution to bring improved efficiencies to your operation.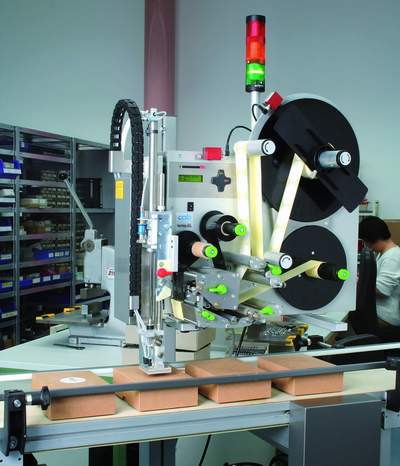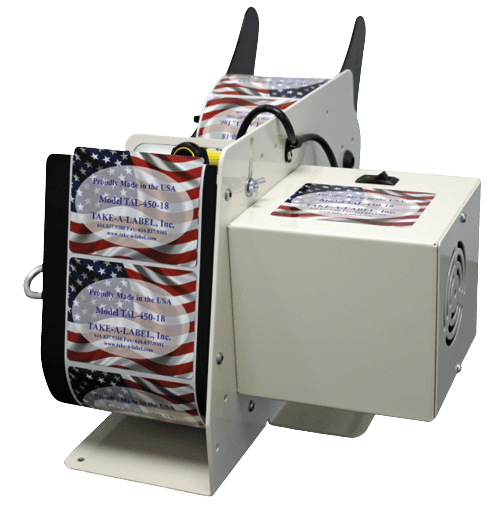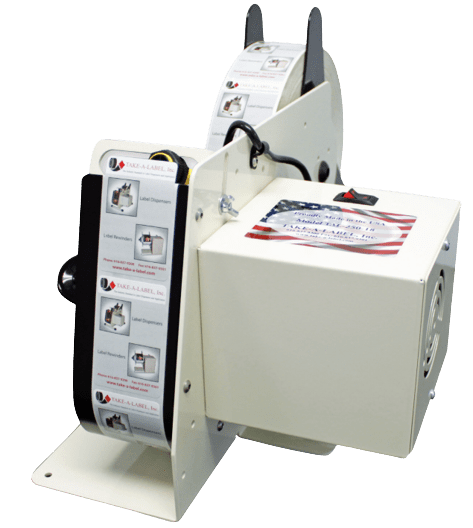 Liberty Marking Systems Label Dispenser & Applicator options include:
Product Videos – Click to view