Label Specifications / Die Lists:
Label Rewind Chart
Chart graphic showing the orientation of the labels when coming off the roll including both inside and outside wind.
Circle Die List
Our circle die list includes width, height, die number, vertical and horizontal repeat, number labels across and other specifications.
Corner Radius Chart
Liberty Marking Systems' label corner radius chart.
Oval Die List
Our oval die list includes width, height, die number, vertical and horizontal repeat, number labels across and other specifications.
Standard Die List
Our standard die list includes width, height, die number, vertical and horizontal repeat, number labels across and corner radius.
Tag Die List
Our tag die list includes width, height, die number, vertical and horizontal repeat, number labels across and other specifications.
Our Quality Certifications
Liberty continually strives to maintain the highest quality standards to ensure we meet the specifications of our clients on a consistent basis. This not only includes regular inspection of products on the production floor and prior to shipment, but also maintaining key certifications such as ISO 9001:2015.
ISO 9001:2015 establishes the criteria of a quality management system for manufacturing companies. Liberty maintains the ISO standard of quality management principles which stresses a strong customer focus, the motivation and implication of top management, the process approach and continuous improvement. Executing the principles of ISO 9001:2015 ensures our customers receive the highest quality products and services day-in and day-out, which helps our business prosper.
Liberty Marking has worked closely, for decades, with UL and CSA to gain approval to provide different label material options for our customers. With our approved UL/CSA Compliant labels, Liberty Marking can print your labels with UL or CSA markings, or Liberty can provide blank labels for you to print your own approved labels with a thermal transfer printer.
ISO Certificate
View Liberty Marking Systems Detailed UL Certifications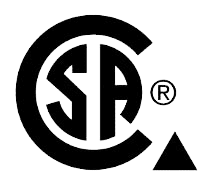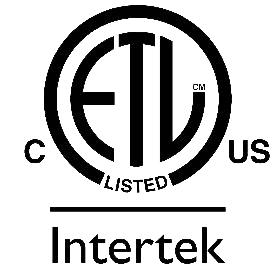 Standard Polyester Materials
Glossary of Label Definitions
For your convenience, we have compiled a list of common label definitions to help you to better understand the label industry. We hope that you find our label glossary helpful. If there is any label vocabulary that you feel we have left out, feel free to send us an email and we will add it.
Thermal Transfer: a material that requires a thermal transfer ribbon for printing. The printer's printhead provides heat which applied to the ribbon which transfers the ink onto the labels. Ideal for products that need a longer shelf life and/or durability than a standard direct thermal product.
Direct Thermal: a material that does not require a ribbon for printing. The printer's printhead provides heat which is applied directly to the label, and a chemical reaction on the face stock causes the label to darken where heat is applied. An example that you may be familiar with that uses this direct thermal technology are Receipt printers.
Standard Direct Thermal Labels: The material is an uncoated medium sensitivity product with excellent image quality. It is manufactured with a permanent acrylic adhesive. Since this product is uncoated, it should be tested by the end-user for their application. It should not be used for applications that require extreme environmental resistance.
Premium Direct Thermal Labels: The material is a top-coated medium sensitivity product with an all-temp/freezer grade, acrylic permanent adhesive. This product provides excellent image quality. Since it is top-coated, it provides excellent results in most environmental conditions. It is recommended that any direct thermal product be tested in an end-user application before ordering production quantities.
Laser Labels: Laser labels are printable using standard laser or inkjet printers. Laser sheets are ideal for address labels, full color label productions, and packaging. They are manufactured on 8½" x 11″ or 8½" x 14″ sheets.
Integrated Labels: These are a blend between a laser label and a standard sheet of paper. They can be used in the packaging industry to allow you to print both the packing slip and shipping label on one page. Integrated labels can print on any laser or inkjet printer.
Film: A film facestock is a non-paper material that is usually waterproof, heat resistant, and chemical resistant. Examples of films are polypropylene, polyester, polystyrene, polyethylene, polyimide and vinyl.
Permanent: A label with a permanent adhesive cannot be removed without either tearing the label or tearing the surface that the label is applied on. 
Removable: A label with a removable adhesive can be peeled off and reapplied. This is ideal for labels that are only used temporarily or will need to be removed at a later date.
Freezer: A freezer grade adhesive that is standard on our premium direct thermal labels. Freezer grade adhesives are used on case-ready meats and on goods that have to withstand the cold and moist conditions of freezers.
Acrylic Adhesives:  Acrylics bond well to polar surfaces like metal, glass, polyesters and polycarbonates, and have high peel, tack, and shear.  Acrylics can be relatively firm and durable, but are not as aggressive as rubber-based adhesives.
Rubber-Based Adhesives: Rubber-based adhesives provide high tack and peel, and make excellent general-purpose adhesives, because of their ability to adhere well to several non-polar, low-energy surfaces, including polyethylene and polypropylene.  Due to the soft nature of these adhesives they can ooze causing some difficulties when thermal transfer printing.
Rolls: The standard packaging method for labels is to roll them onto cardboard cores. The most common core dimensions are 3″ with an outside diameter of 8″, which are mostly used with thermal transfer printers.  Larger OD's are available for auto applicator machines to hold more labels per roll.  For smaller printers, 1" cores and 0.75" cores are available, which typically will have a smaller outside diameter, such as 4" or 5" OD.
Fanfold: An alternative label packaging method is to fan fold them. The labels fold accordion style into individual stacks.
Sheets: Laser and integrated label products generally come in 8½" x 11″ and 8½" x 14″ sheets. A sheeter is used on the press to cut the labels into individual sheets.
Blank: Most labels start out as blank labels. These are plain labels with no printing or ink.
Floodcoat: A floodcoated or tint coated label is coated from edge to edge in a single color.
Spot Color: A solid color using only 1 color specified by the Pantone Matching System color (PMS Colors). An example of a spot color using PMS system is Panton # 185 Red.
Process Color:  A color deveoloped using four ink colors — cyan, magenta, yellow, and black — printed several tiny, overlapping dots that blend together to create the full color spectrum. Also known as the CMYK process. 
Perforation: This refers to the perforation between each label to allow for easy tearing of the liner. Perforation is generally used for hand apply and non-perforation is used for machine apply.  Perforations can also be applied through the middle of the label – see miscellaneous terms.
Label Width: Label width refers to the dimension of the label perpendicular to the direction of feed. The width goes across the label.
Label Length: Label length refers to the dimension of the label parallel to the line of feed. The length goes along the label.
Core Size: This refers to the diameter of the inner core of roll labels. Sheeted and fan folded labels do not have cores or core sizes.
Roll OD(Outer Diameter): This refers to the diameter of the complete roll. This does not apply to sheeted or fan folded labels.
Opaque: An opaque label has a black backside to prevent the surface underneath the label from showing through. This can be used if the labels need to cover other labels.
Miscellaneous Label Terms
Die Cut: This refers to a cut made in the face stock of a label construction by means of a hard or flexible die. Labels are shaped and customized by different die cuts.
Face Perf: A perforation that is only in the top layer of the label (face stock). The perforation stops when it hits the liner (see also face slit).
Face Slit: A slit that is only in the top layer of the label (face stock). The slit stops when it hits the liner (see also face perf).
Face Stock: The top layer of the label construction. This is what the adhesive is adhered to.
LPN: License Plate Number Label – Term commonly used in warehouse and distribution environments for barcoded labels that are used to identify pallets, lots, batches and orders for pick/pack and tracking purposes.
Liner: The bottom layer of the label construction which is discarded after use. This is what the label and adhesive sit on. It is coated with silicone to enable the label to be pulled cleanly away from it.
Matrix: Once the label has been die cut, the matrix is the part of the face stock that is not intended for use. The matrix is generally removed around labels except in the case of laser and integrated labels.
Piggy Back Label: This is a label that has several layers. The top layer (or ply) is usually the printable material. The middle layer is a release liner that is coated on the back with adhesive. The bottom layer is a standard release liner. These labels are often seen in retail applications with "instant coupons" on the product where the top label can be removed.